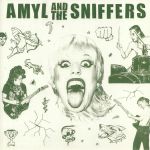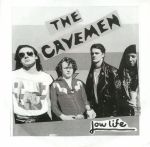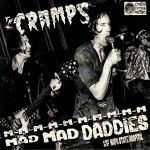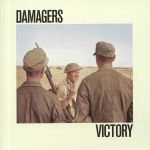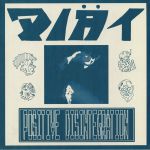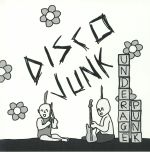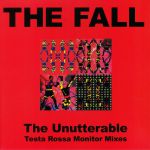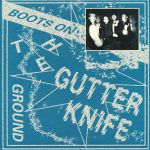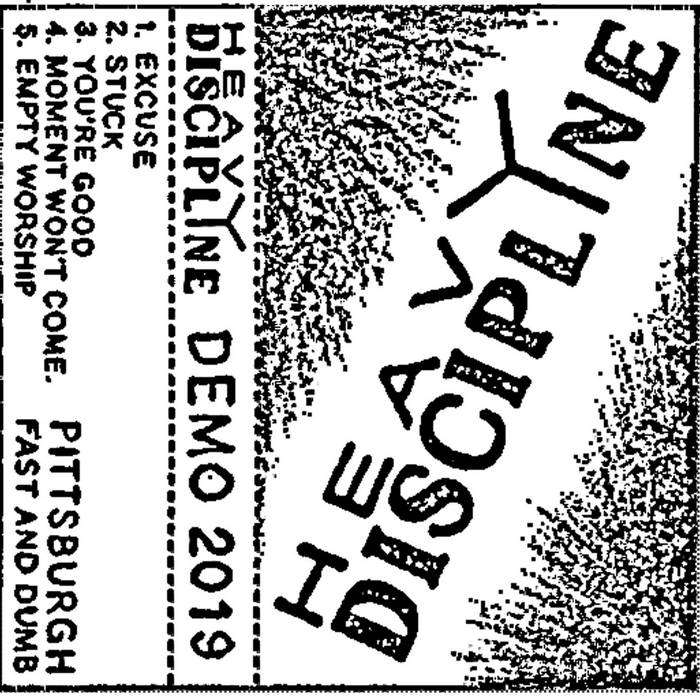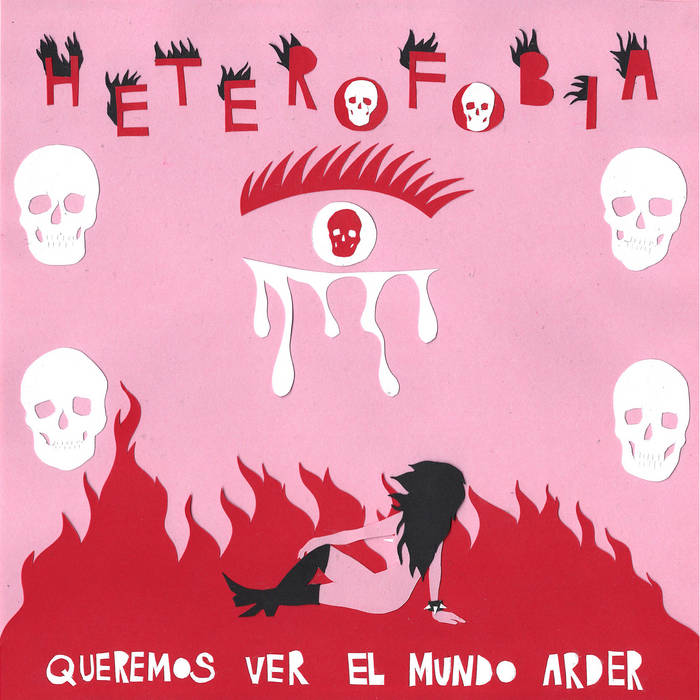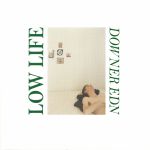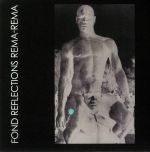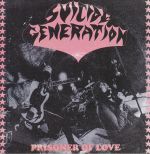 Sorry, but 2019 was not a vintage year for punk releases. This is a genre of music that had its heyday in 1977 after all, and it feels like a process of ever-diminishing returns is in full swing at this point in the 21st Century. Punk feels, to me at least, to be utterly preserved in the social, political and musical formaldehyde of the late 1970s, a bit like those pictures you see of prehistoric flies forever, and beautifully, trapped in amber. Digging around for exciting or new punk releases in 2019 therefore at times feels as though it is an exercise in listening to nostalgia, repetition, hero-worship and musical impersonation. To be honest, this copy-and-paste approach taken by many modern punk bands begins to pall after a while.
What of the post-punk releases? The notion of what constitutes "post-punk" is open to debate. Everything post-1977, in a sense, is "post-punk". I have taken it to apply to that period of time from around 1978-1980, when artists used the stripped-back simplicity and DIY-ethos of the original punk bands, and melded it with other styles of music and production techniques. So, bands that use that as their musical template in 2019 are the ones that qualify for the purposes of this list. But to tell the truth, there weren't that many 2019 post-punk releases that were particularly good either, unfortunately.
All of that having been said, like any gold-panner will tell you, if you work hard enough at it, you will find some nuggets. And so it proved. So, here are my top 20 punk and post-punk records of 2019, a very international cast, (in alphabetical order):
Amyl and the Sniffers – Some Mutts (Can't be Muzzled) – Australian pub rock-style punk with the iconically outrageous vocalist, Amy Taylor. Like AC/DC without machismo and guitar solos. Fantastic track, from their debut LP. (Released as a single in 2018).
The Cavemen – Low Life – A superb New York Dolls-influenced slice of shambolic, raw 1970s-style garage punk. From New Zealand, and with a growing discography.
The Cramps – What's Behind the Mask? – This is a track from their notorious Napa State Hospital gig in 1978, which has finally got a release. (Apart from a video release in 1981). The sound quality is not that great, but it is such an important punk artefact.
Current Affairs – Buckle Up – Early-Banshees-influenced Glaswegians offer up the first post-punk record on the list. Paranoid, minor-keyed, and propulsive, the vocals bring a B-52s pop feel to the record. Great track. Ones to watch.
Damagers – Victory – Don't let the rubbish sleeve put you off, which looks like a still from a war b-movie. After an ambling start, these Canadians (Toronto) hit you where it matters with two minutes of hardcore punk. On the fabulous Deranged Records label.
Diät – We – East Berlin-based post-punk band Diät produce a dense, brooding, but urgent sound, with repetitive bassline and waves of distorted guitar. From their album Positive Disintegration, it sounds as though it would not be out-of-place on Wire's 1979 LP, 154.
Disco Junk – Mutual Hate – Another fabulous Australian band, who serve up that uber-snotty 1977 sound, with nasty, weedy, vocals, which was so characteristic of Australian bands of that era. Think of The Victims, Bodysnatchers, or Young Identities.
Disguise – Protocol – Extreme hardcore punk, with grindcore influences. Not normally my sort of thing, but the sheer violence of the sound of this Dublin band makes it worth a (painful) listen. Vocals like Lemmy being waterboarded. Pretty awesome.
The Fall – Two Librans – From the Testa Rossa Monitor Mixes album, which provides re-mixes of The Fall's The Unutterable album, from 2000. What is there left to say about the late genius Mark E. Smith, other than he's left a gaping hole with his passing?
Gutter Knife – No Justice – One of my favourite tracks. A street-punk, Oi-influenced track, (without the usual contrived thuggishness and cartoonishness). Angry, urgent, uncompromising. From their Boots On Ground album, which is excellent as a whole.
Hand Grenades – Coma Dos – New Yorkers sounding like the Buzzcocks in every syllable sung, and every guitar-chord thrummed. But it's great. Re-discovered from original 1979 recordings, this is the only re-release on the list, because I had never heard of it before.
Heavy Discipline – You're Good – This first release (on an EP) by this Pittsburgh quartet delivers a fine slice of 1983-flavoured hardcore punk. (1983 being the peak year for hardcore). Originally only available as a cassette, it's now on a lovely white vinyl 7″.
Heterofobia – Huele A Muerte – From these Mexican punks' debut album, this is unrelenting hardcore punk, in Spanish, with attitude. Vocals like a serial killer being sick. Reminds me of the Spanish punk band, Barcelona, who released a similar album in 2018.
Low Life – The Pitts – From their latest album, this Australian band, (newly beefed-up from a trio to a quintet), produce their best record yet, with more intensity and punch. A raucous, yet layered and sophisticated call-to-arms, these guys are the real deal.
Public Service – O/Sabine – A debut EP from the second band from Glasgow, Scotland, on this list, and, like Current Affairs, also influenced by the Banshees. Primeval howls, and a Wipers or Gordons-like intensity make this the best song on the EP. These guys are good.
Rema Rema – Why Ask Why – Formed from the ashes of The Models, and dissolved when Marco Pirroni left for Adan and the Ants, Rema Rema released only one, 4-track EP in 1980. This is a live track previously only available on a very rare 1981 cassette.
Squid – Houseplants – Still only available digitally, this post-punk-funk blaster from the (rightly) highly-acclaimed Brighton band is superb, in the same vein as their breakthrough record The Dial in 2018. Seriously good band. Would love a 7″ release of it.
Suicide Generation – Shitty in the City – A sleazy, low-fi, New York Dolls / Gun Club-y track from these busy Londoners. Very derivative and cliched, even, but great fun. Great live act apparently.
Von Pegel – Laub Am Main – From a new band from Sweden, this is the most different record in this list. That's because it's got a distinct psych influence, but this undoubtedly has an overall post-punk sound. Sort of Spacemen 3-meets-Joy Division. Good band.
Les Wonders – End It All – Another Canadian band (Montreal), with their debut EP. It has a nihilistic, snotty, 1977 feel about it. (In fact, it feels like a long-lost single from that era). Great stuff. Proceeds from this release go towards a children's cancer fund. Buy it!